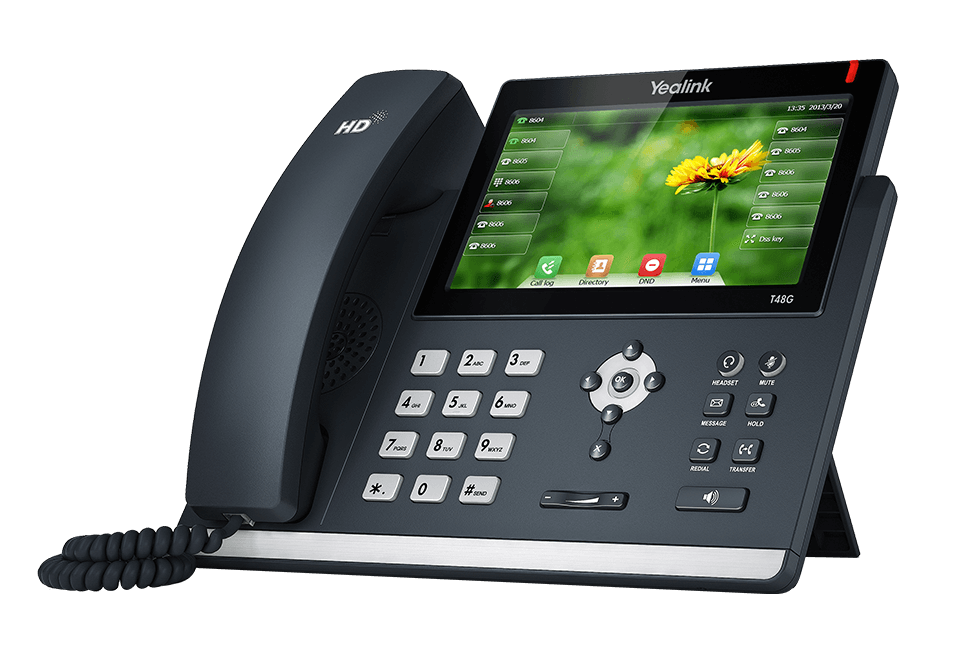 Our managed hosted business phone system offers your business fixed monthly costs. We take care of the VoIP system on your behalf. Carrying out changes on the same day without disruption or downtime. We are local and offer expertise because we only provide business phones and business broadband. Add in our mobile app, or desktop app. With these features you can receive and make calls using your business number, for free, anywhere in the world.
Some of our Phone Options
The versatility of the hosted telephone system offered to our customers allows them to choose the type of phone they would like to use. Calls can be made using a mobile app, on either Apple or Android smart phones and tablets, or a desktop computer app on Apple or Microsoft computers. This is in addition to the traditional desk phone that many business users will still have in their office.
Desk and conference phones are still preferred where ultra-reliable, high definition, call quality is required. To support this, we offer a range of DECT, Desk and Conference phones that meet the needs of the modern office. In addition they allow users to access many of the most common features at the touch of a button.
The Yealink phones shown are indicative of the types of phone you can order, with Polycom models also being available.
To find out more about the options on offer, and which will best fit your business requirements, call us today on: 01572 770653.
DECT Phones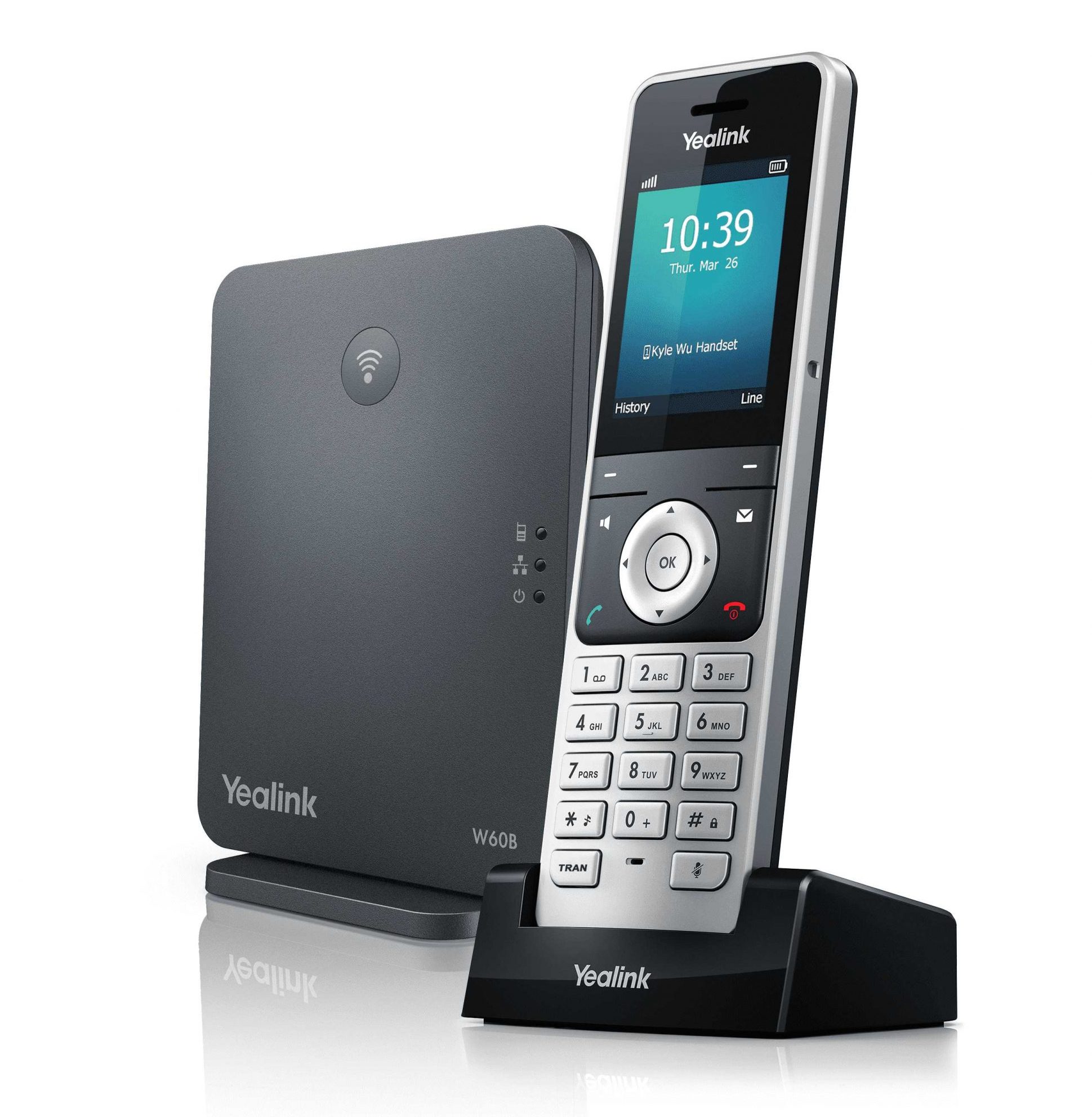 All DECT or Walkabout Phone products connect one or more handsets to a radio base station. Multiple subscriptions can be associated with each base unit allowing more than one call to be made concurrently when using two or more handsets.
High Definition Desk Phones
High definition desk phones provide exceptional call quality. With multiple speed dial buttons surrounding the screen small businesses, or larger business teams, can easily see whether colleagues are on the phone using the busy lamp feature (BLF). Something we set up for you as standard.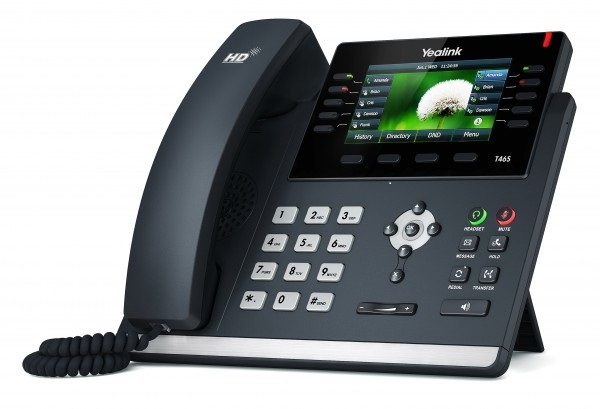 Touch Screen Desk Phones
The touch screen desk phones available also provide high definition call quality. Memory key numbers for BLF, speed dial and other call options are increased. These top of the range phones also add USB options such as cameras and WiFi dongles.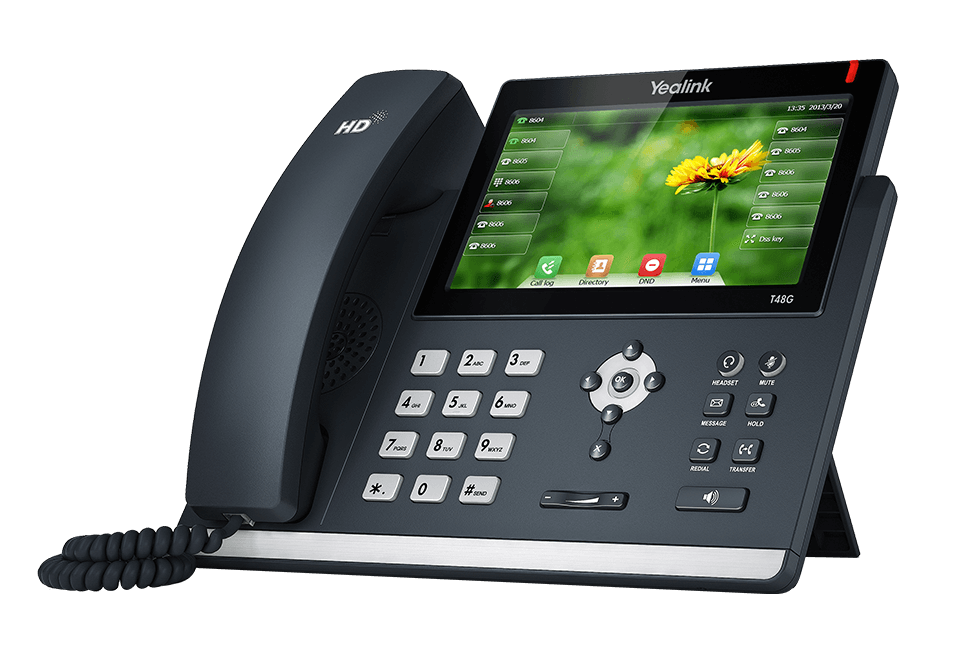 Conference Phones
For meeting rooms of any size conference phones are a great way to get everyone involved in the telephone conversation. For larger rooms extra speakers can be added allowing attendees at the periphery of the meeting room to hear the conversation properly, and to be heard clearly when they speak.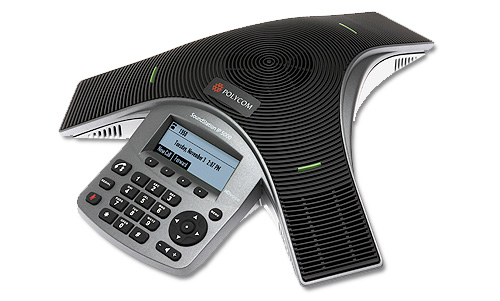 Using Video Calling and Conferencing in your Business
Many businesses are actively moving to Cloud VoIP for their telecommunications. This feature rich service also offers video calling, with conferencing and screen sharing options available when required. The combination of voice, video, and associated functions, across the Internet is called unified communications (UC).
Since the COVID-19 lockdown many organisations have been using a patchwork of tools and applications. Trying to keep in touch with customers, and suppliers, there has been a Zoom call here, an expensive conference call there. With even WhatsApp and Facetime calls being made. Not only are these options less secure, they don't look good if you're trying to keep your business looking professional.
Our unified communications offering
We have a product ST Teams, offering customers everything from instant messaging through to full video conferencing facilities. This integrates seamlessly with the telephone system we provide. The best bit is that customers, or suppliers, you wish to invite to a conference call don't need to be running the same application. Just send them a Guest Link to the conference bridge and they can join you via their web browser.
It's that simple!
Video Calling from the Mobile or Desktop App
Carry out a video call between any two members of staff, within your organisation, when they are using the mobile or desktop apps. Select the number to dial from the corporate directory, or just tap it in to the keypad. Then press the video button at the bottom of the screen to make the call.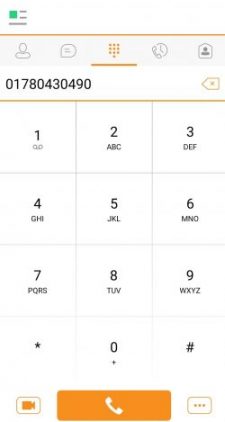 Video Calling using a Desk Phone with Camera
Just like using the mobile, or desktop, app you can make a video call to another member of staff using a Touch Screen Desk Phone with a USB camera attached. Like the Polycom VVX601 we are showing.
Video conferencing with ST Teams
With an ST Teams subscription you can build a video conferencing suite for your business.
Valuable business time is lost travelling to meetings, with many commercial conferencing platforms proving expensive to use. This is because the online conference providers use chargeable non-geographical numbers which you are asked to dial in to for each meeting.
With your conference room in place, connecting a conference bar to a TV and a business laptop, video meetings can be held from the luxury of your own office. The invitees don't need to be using the same equipment; because you can invite them to the conference bridge using a web browser. Full video, screen share and messaging facilities are available.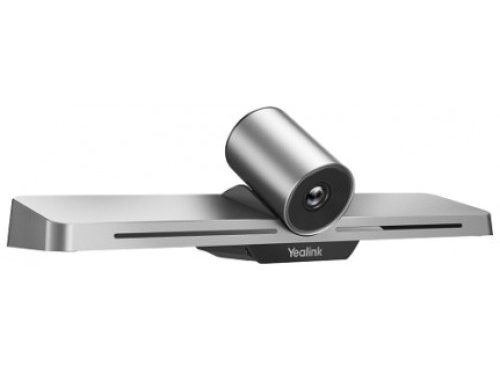 Video Conference Bar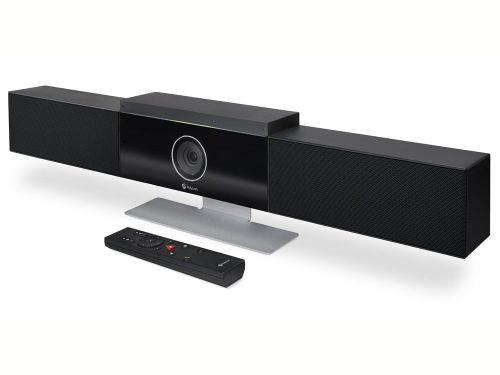 Studio USB Video Bar