Armed Forces Covenant Silver Award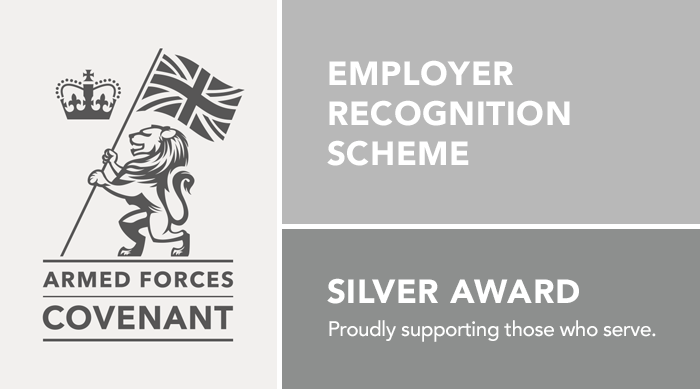 Amanet Ltd is proud to announce that we have received the Armed Forces Covenant Employer Recognition Scheme Silver Award.
We are very proud to receive this award which demonstrates our commitment to the Armed Forces community. 20% of our employees are Veterans so we know too well what a great asset they are to our business. We recognise the value Serving Personnel, both Regular and Reservists, Veterans and military families, contribute to our business and our country. This has enabled us to create a great working environment that is supportive and inclusive, not just to our military veteran's but also for non-military employees.